For over 50 years this rallying cry has unlocked creative possibilities for some of the world's most iconic brands.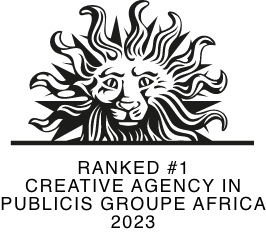 We love bold ideas that
make culture, make waves
and make a difference.
We love our clients and brands.
As part of Publicis Groupe, we offer turnkey access to a raft of best-in-class specialist skills, all under one roof.
330 Offices
110 Countries
6000 People
62 Offices
36 Countries
1000 People
Our Impossible is Nothing Team